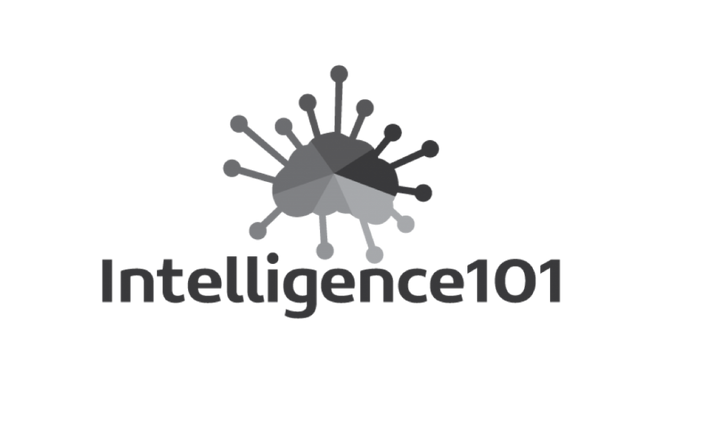 Intelligence101: Intelligence Analyst Certification Course
Foundation Training for Intelligence Analysts
Enroll in Course
...Finally, a training course that takes you through the Intelligence Cycle giving you the skills to think like an Intelligence Analyst.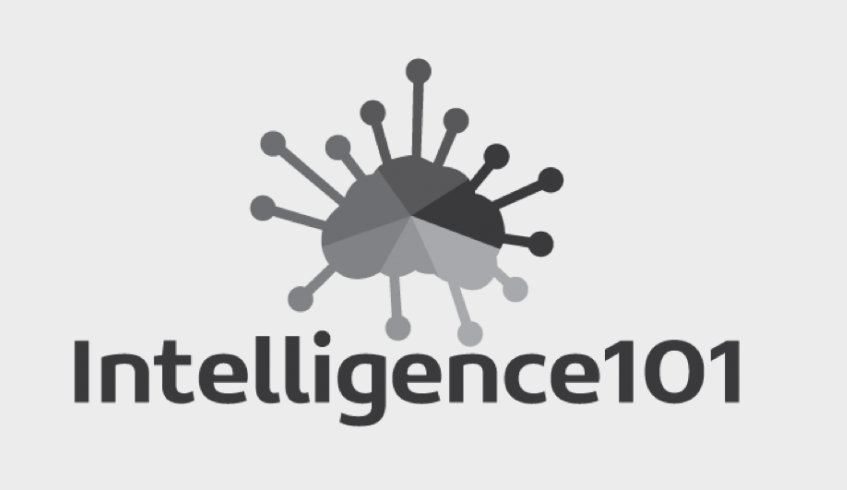 So you'd like to learn Intelligence Analysis? Awesome. Fundamentals of Intelligence Analysis is one of the best ways to learn to filter the noise and turn everyday information into actionable Intelligence.
See, I know the whole intelligence process can sometimes feel overwhelming.
I've seen it first hand - people who speak in academic theory, or make reference to obscure research methods that don't even seem relevant! Some of the questions I regularly get asked include;
What is Intelligence? How does it work? Where can I learn the skills needed to be an intelligence professional? Where do you even start when it comes to Intelligence? How do you land a job working with three-letter agencies? How do you actually present your intelligence (what templates and formats should you use)? How do you know if your intelligence is any good? and importantly, how can you learn to get better?
- We tackle these questions (and more) within the course!

I'm going to help you cut through the noise—to not only learn how Intelligence works, but to take you by the hand and step you through a problem to make sure you know what you're doing.

In Fundamentals for Intelligence Analysis, I'll walk you step-by-step through the entire Intelligence Cycle from identifying Information Requirements, to Developing an Intelligence Collection Plan and show you how to present your newly created Intelligence to your audience (using our tried and tested templates).
With fun, interactive activities a welcoming community and interesting videos (that aren't too long) you'll understand the way Intelligence Agencies, and Organisations collect information (through HUMINT, SIGINT, OSINT, IMINT or Cyber) and how it's used to reveal their secrets while protecting our own!
Knowledge is Power - Are you ready to learn how?
HI, I'M BEN STARK
I'VE WORKED IN INTELLIGENCE FOR OVER 10 YEARS. HERE'S HOW I CAN HELP YOU THINK LIKE AN INTELLIGENCE ANALYST

I've been working as an Intelligence Analyst since 2009, beginning my career in the Army as a Military Intelligence Analyst, and leading a team of Criminal Intelligence Analysts. I've deployed on tours overseas and worked in Courts, Prisons and Special Forces. My website Intelligence101 is consistently ranked one of the best sites for teaching people about the Intelligence Cycle.
But the Website was just the beginning! I've also written the Intelligence101 ebook, and now, created the first Online Intelligence Training Course.
Throughout the Foundations of Intelligence Analysis course I share the lessons I've learned, and my favourite tactics, techniques and procedures for turning information into Intelligence. I hope to share with you what works and what doesn't.
Over the past four years, I've shared a lot of what I've learned on the blog, emailing thousands of readers on a weekly basis (and often replying to hundreds of emails). I've shared everything from the analytical techniques, to the technical application, templates, mindset and lessons learned. Now I've packaged it all up for you to learn from.
Throughout the process, I've also learnt that people are craving more information about the Intelligence Profession, and seeking reassurance that this type of work is actually for them. If you're a curious individual, with a knack for puzzles, and secrets - chances are Intelligence is for you.
But I know it can be daunting, and it can often feel confusing. That's why I created Foundations of Intelligence Analysis, to help aspiring Intelligence Analysts learn from my successes—and failures.
Foundations of Intelligence Analysis gives you everything you need to learn about Intelligence and the intelligence cycle. It'll help you understand where intelligence comes from, and how it's used to drive operations and inform policy makers. So get started with us today.
Course Curriculum
Welcome
Available in days
days after you enroll
Introduction to Intelligence
Available in days
days after you enroll
Intelligence Disciplines
Available in days
days after you enroll
COURSE INFORMATION
HERE'S WHAT'S INCLUDED WITH FUNDAMENTALS OF INTELLIGENCE ANALYSIS

Fundamentals of Intelligence Analysis was built with the aspiring Intelligence Professional in mind. Whether you're a student, or just looking to advance your skills, this is the course for you.
Work at your own pace. There are ten distinct parts with video lessons, activities and downloadable templates literally stepping you through the intelligence cycle.
Clear action items set you up for success, we show you how Intelligence is created from Information Requirements, through the collection phase and provide you with the tools you need to analyse information.
Templates & Case Studies including a downloadable Intelligence templates, target packs, and tips on how to deliver your assessments (either written, or presentation).
Work with peers, and use the comments section of each lesson to pose your answers to the activities, and ask questions. Leverage the experience of other intelligence enthusiasts, and leave questions if you get stuck.
Direct access with Ben within the course. I log-in each day, I check the questions and comments and provide my thoughts, lessons and help directly to students in the course.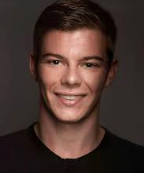 "I just wanted to write a short email and say thanks for the course. I found the graphics (like the MASINT / SIGINT explanations) very helpful, and I've printed them off to remind me of what exactly the sources entail. Also the structured analytic techniques section (matrices, timelines, etc...) are easy to understand and apply to the scenario. Will definitely recommend!
- Joel Morgan,
Student, Intelligence Analyst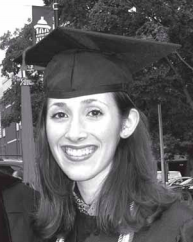 "I've been a subscriber of Intelligence101 for two years, I love the casual way Ben explains Intelligence and I was excited to sign up! This course provides a good introduction to the basics of what an intelligence analyst deals with. I like the way you step through the Intelligence cycle and explain how it all pieces together - thank you for your efforts to inspire others out there to jump into this career!"
- Hannah White, Intelligence Analyst, WCS.
HERE'S WHAT YOU WILL LEARN FROM THE COURSE:

The course is a 4-5 hour program that will take anyone (you, your staff, even police officers) through the basics of Intelligence Analysis.
It's designed to walk you through the Direction, Collection, Analysis and Dissemination phases of the Intelligence Cycle and teach you the exact techniques to turn information into Intelligence.
This is the foundation course of the Intelligence101 blog - It encapsulates all our knowledge and provides you with videos, images and even a scenario to show you how it's done.
We've even included templates, and resources to help you along the way.
Learn To Think Like An Intelligence Analyst
Getting into the Analytical mindset is the most important step. We show you how to frame information differently and approach problems to come up with creative perspectives. These lessons alone are game changing.
Learn To Apply Analytical Techniques
Teaching only theory is dumb (and can be boring). I'm showing you how to use analytical techniques (such as SWOT, SALUTE, De Bono's Thinking Hats, etc) to analyse information and problem solve.
Intelligence Analysis Foundations
The Intelligence Cycle is the foundation for good Intelligence. We guide you through the process and teach you everything you need to know.
Write Better Assessments
We'll show you how to write an Intelligence brief and deliver it properly. We use a three step process (information obtained, context and assessment) to write and deliver killer Intelligence assessments to decision makers.
Anyone can learn Intelligence – And Anyone Can Benefit
Most customers are interested in pursuing a career in Intelligence. Learning how to research, collect and analyse information aren't skills reserved for Intelligence professionals protecting national security, this course teaches transferable skills that benefit students, researchers, or investigators also.
Become an Intelligence Analyst
If you're considering a career in intelligence we provide you with a foundation to base your knowledge and understanding of the intelligence process. Imagine the advantage this provides when interviewing for a job in a three letter agency?
Intelligence Modules and Lesson Updates
Once you're a student, you're part of the family. So when we make updates to the course you automatically get the new updates included. This includes new videos, images and graphics (always adding and improving), and scenarios.
Tradecraft Course Comments (and occasional banter)
Most pages have activities for you to complete and share. You can ask questions, share knowledge and resources and see what other people are thinking as you progress through the course.
Direct Support
Best of all, once you're a student you can email me directly with your questions. I will personally respond and offer free consulting to assist you at whatever stage of your journey. This alone is enough to purchase the course.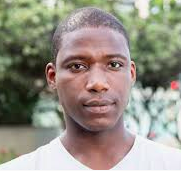 "I come from Nigeria were we do not have such impressive training available. Intel101 online course has helped me to work within our security forces, and provide much needed intelligence advise to our commanders"
- Florence Kayemba, Withheld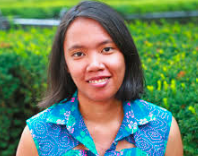 "This is an excellent course — I found intelligence techniques can be applied to many several areas of life. Like Thomas Fingar said, "Intelligence is enabling us to increase the likelihood of success in whatever we are trying to accomplish."
- Annie Purubutu, Student.
Frequently Asked Questions
Q: How long does this course take?
A: The course should take between 4-5 hours to complete. There's eight modules with different lessons in each. Some lessons are quick, others ask you to complete an activity. I would expect you to complete each lesson in about 5-10 minutes before moving on.
Q: Can I show this to my staff / employees?
A: Yes, we're pretty flexible and happy to share it with a small group (2-3 max). If you're part of a large organisation or agency however, be respectful and please purchase an individual copy for each student rather than just sharing log-in details.
Q: How is this all delivered to me?
A: The course is hosted on Teachable.com, meaning immediately after purchase you'll get access by making a username and password. Once you log in you'll be taken to the enrolment page where you can start the course.
Q: Wait…So I get personal help when I sign up to the course?
A: Yes, via email. You can email me directly, and I will personally respond to your questions or queries.
Q: What devices can I view this Course on?
A: Any device that you can browse the web on. Note there's videos so you'll obviously want a screen big enough to watch.
Q: Why should I do this course vs learning from other people?
A: I'm Ben Stark, and I'm the creator of Intelligence101 (and the course). First of all, I love Intelligence and I've been doing it for real for over 10 years. I've worked in Military Intelligence (Army), as well as Criminal Intelligence settings and I've been blogging about Intelligence Analysis for over four years. Intelligence101 is consistently one of the HIGHEST RANKING resources for intelligence education online. We get thousands of people visiting each month and demand from our readers for more resources. In terms of the Intelligence Analysis Tradecraft Course, I've put my heart and soul into this thing, and I'm proud to combine the lessons, knowledge and resources I've learnt to help you.
Q: Do I have to buy a bunch of other courses after this one?
A: No buddy. You buy this course and you're done.
Q: Is your name really Ben?
A: Yep, sure is. You're welcome to touch base or ask any other questions by emailing me at
[email protected]
INTELLIGENCE DOESN'T HAVE TO BE CONFUSING

Stop trying to learn Intelligence and get started today. Fundamentals of Intelligence Analysis will hold your hand through all the Intelligence Cycle, including Collection Planning, Analysis, and even show you how to create an Intelligence Assessment (using our downloadable templates).